Who isn't tired of hiring a contractor to clean and seal your grout only to have it look the same or worse than it originally did after a few months?
Here are the issues at hand:
Grout is a porous material that allows dirt, mold, and mildew to penetrate and stain it.
Mopped floors will allow dirt to settle and stain grout overtime. The reason is water evaporates and dirt does not.
Once stained, it becomes impossible to remove. Like a tattoo, it is many layers deep. Power washing will destroy the integrity of the grout and is not the answer.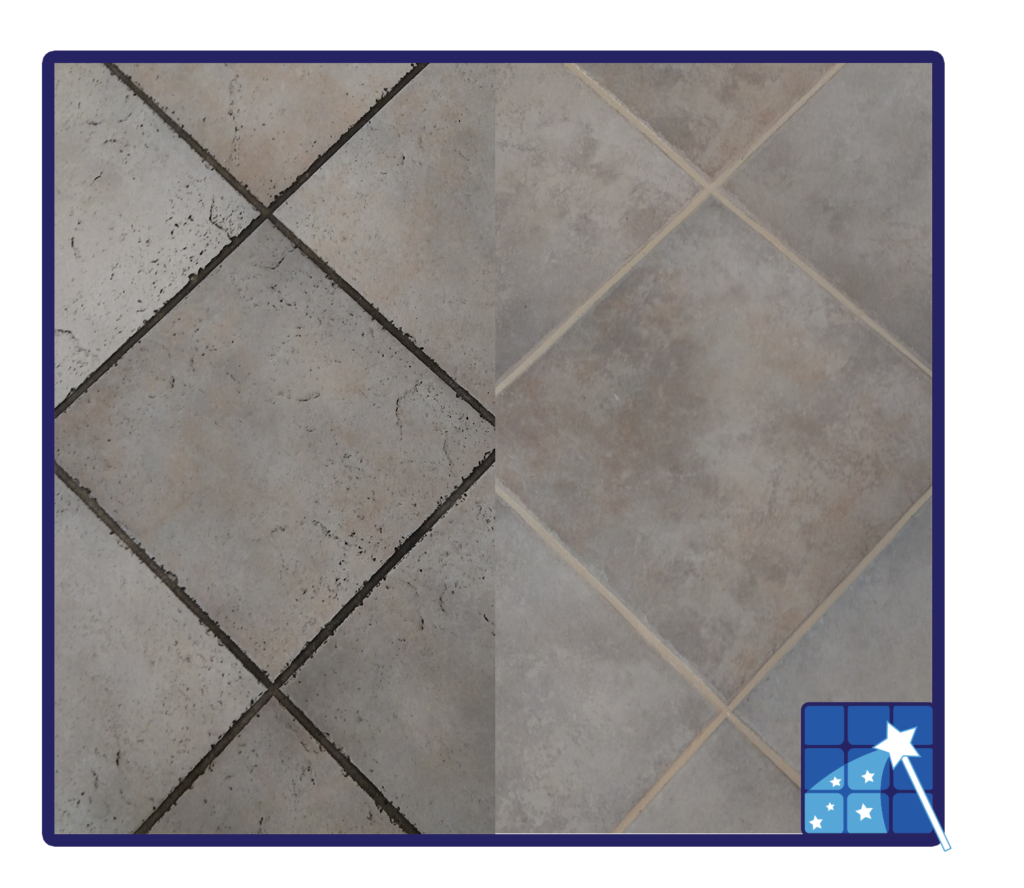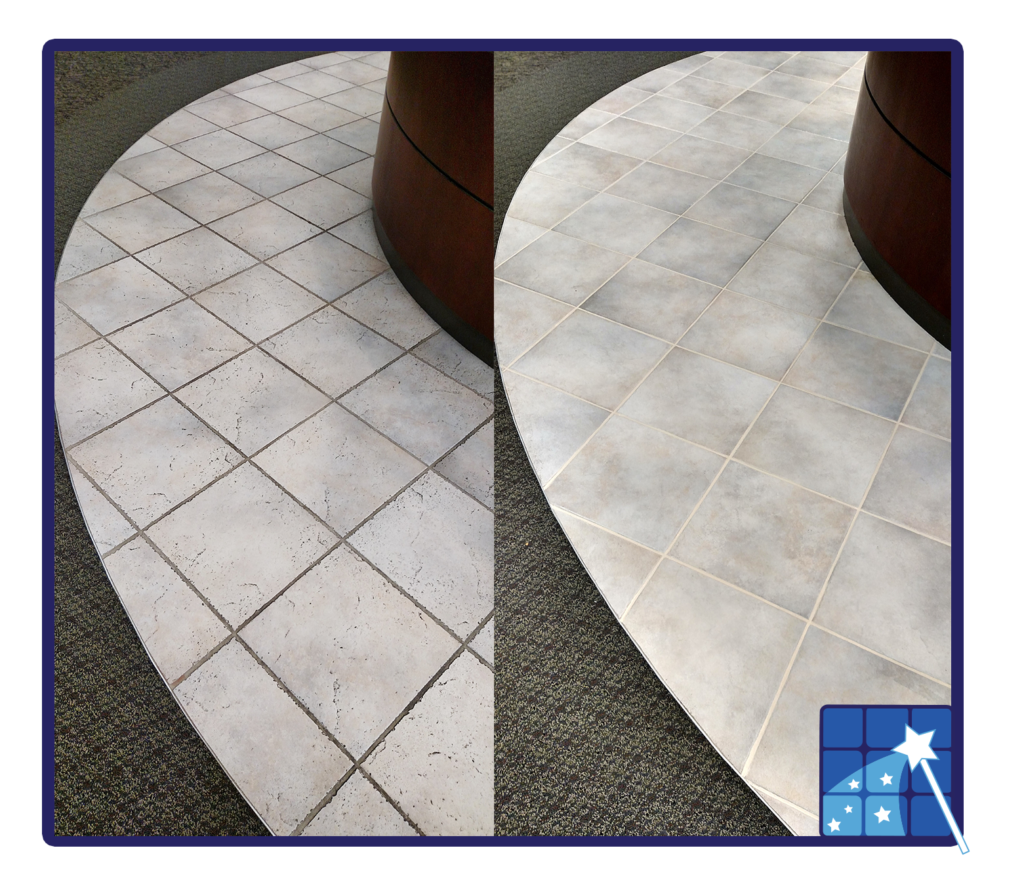 The magic of Tile and Grout Magician is in our product.
Other sealers peel and allow dirt and moisture to penetrate it.
Our colorseal comes with a one-year unconditional guarantee that it will not peel, crack, or become stained.
Add a maintenance contract, and the guarantee lasts for the duration of the contract!
Not only is this process a fraction of the cost to replace the tile and grout, you will not have the inconvenience of a messy and lengthy shut down while the work is performed. And unlike a new installation, the grout will continue to look like new for many years to come.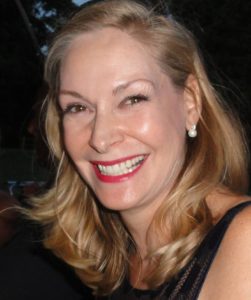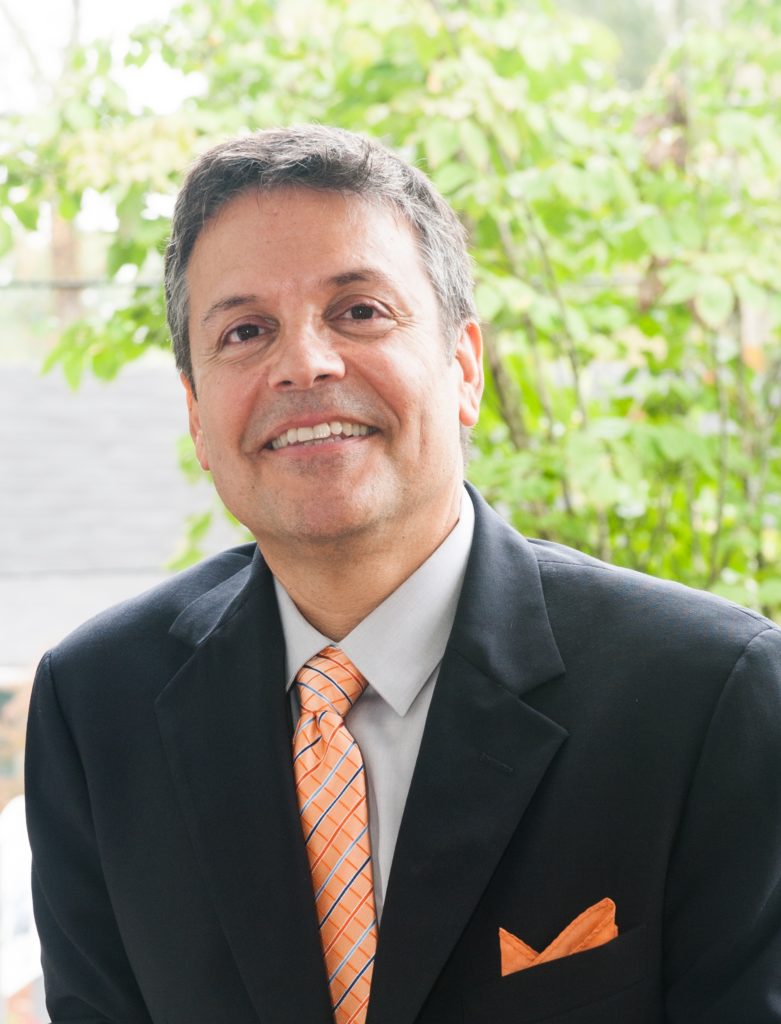 Tile and Grout Magician was started to fill a void in the tile and grout restoration field. We saw how many customers were unhappy with the end result when I was on the sales side of this business. The number of call back issues were incredible. It was our wish to give them an entirely different experience.
Our solution to the grout staining issue allows you to use green products which are easier on your lungs and the environment. And scrubbing the grout will not be necessary as the color seal will not allow the grout to become stained.
Satisfaction Guaranteed
Our technicians are trained to handle every nuance of a job, satisfaction guaranteed!
Pride In Our Work
The end result is something both we and our clients are proud of.
Community Driven
We are members of the Alpharetta Chamber and CREW Network.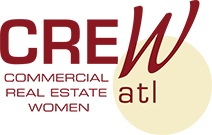 TESTIMONIALS
What Our Customers Are Saying
---
"We hired Tile and Grout Magician to do the grout work in our master bath shower and the cracked grout from setting in my kitchen. They also fixed our front entrance and sidewalk flagstone grout that another contractor left unfinished after we fired him for a crappy job. Very, very happy with the results from the Grout Magician, very reasonable prices, and a fast response and turnaround."Lori J. P.
"I can personally recommend Keith Maley at Tile and Grout Magician. They refinished the grout in four bathrooms for us and the result was amazing! If you have old tile like we do, don't tear it out, call them! They are professional, reliable, and real pros. Highly recommend."Lesley P.
"The Alpharetta Life Time Fitness location recommended the Tile Magician to us for the amazing work they did on their upstairs bathroom grout.  As the Operations Manager at the Life Time Fitness Sugarloaf location, I am always looking for great vendors so decided to give them a try on our poolside restrooms that receive a high amount of traffic day in and day out.  The colorsealing they did made the whole bathroom look brand new.  The upkeep process was also not difficult so we have been able to maintain the pristine look of the bathrooms. We loved their work so much that we decided to also have the Tile Magician re-grout and colorseal our upstairs bathrooms in our Men's Locker Room.  I would highly recommend this company for any grouting and colorsealing job as it can completely transform the appearance of an entire area. Two thumbs up!"Amanda H.
"Just wanted to thank you and your company for the amazing job you did restoring my OLD tile and making it look new again!!!! One of my bathrooms still had original white tile from 1983 that looked horrible as the grout was dirty, dingy and chipped. After cleaning and colorsealing the grout lines, the floor looked new again! The master bath tile was about 15 years old and still looked good except the grout had chipped from settling and it was stained as well, making it look old and worn. Colorsealing the grout restored the master tile back to looking like it did when it was installed. Both of these cosmetic repairs helped wow perspective buyers to get an offer on my condo within days of it being listed!

What I appreciate just as much is how accommodating and flexible you were to work with!!!!"
Kim G.
CONTACT US
GET A FREE QUOTE TODAY